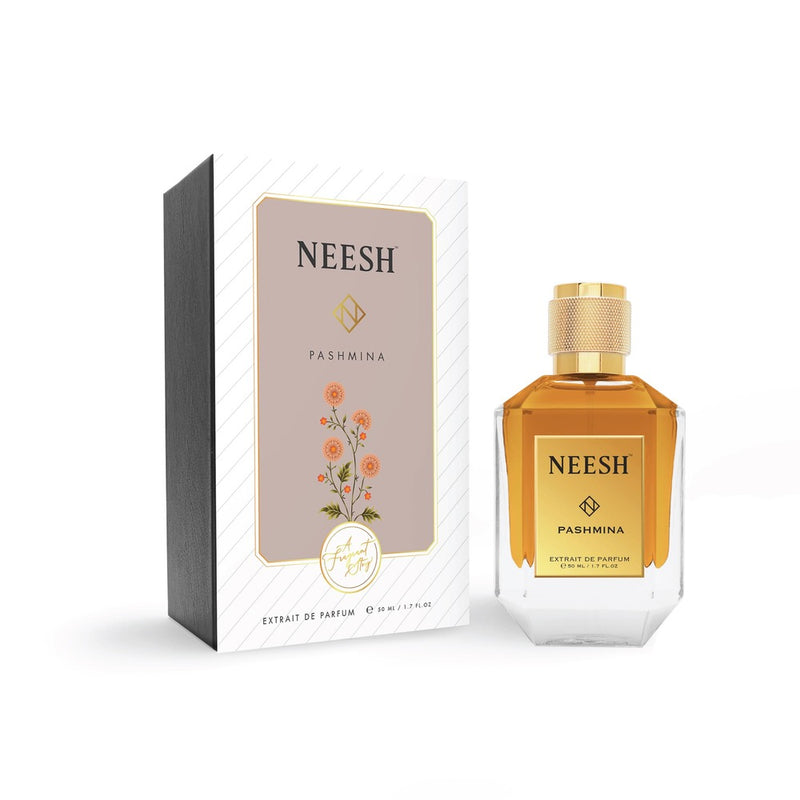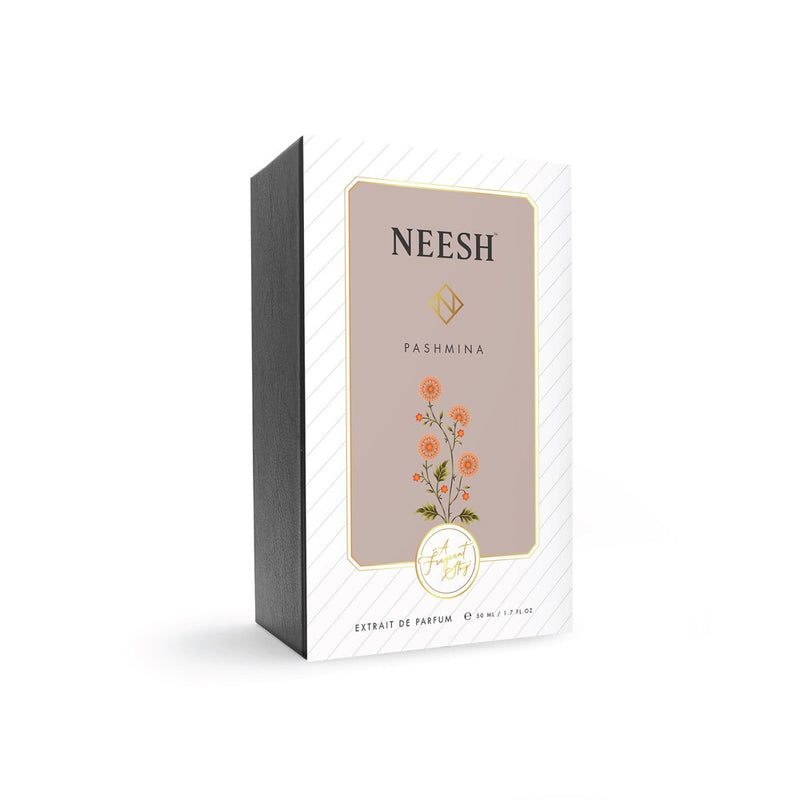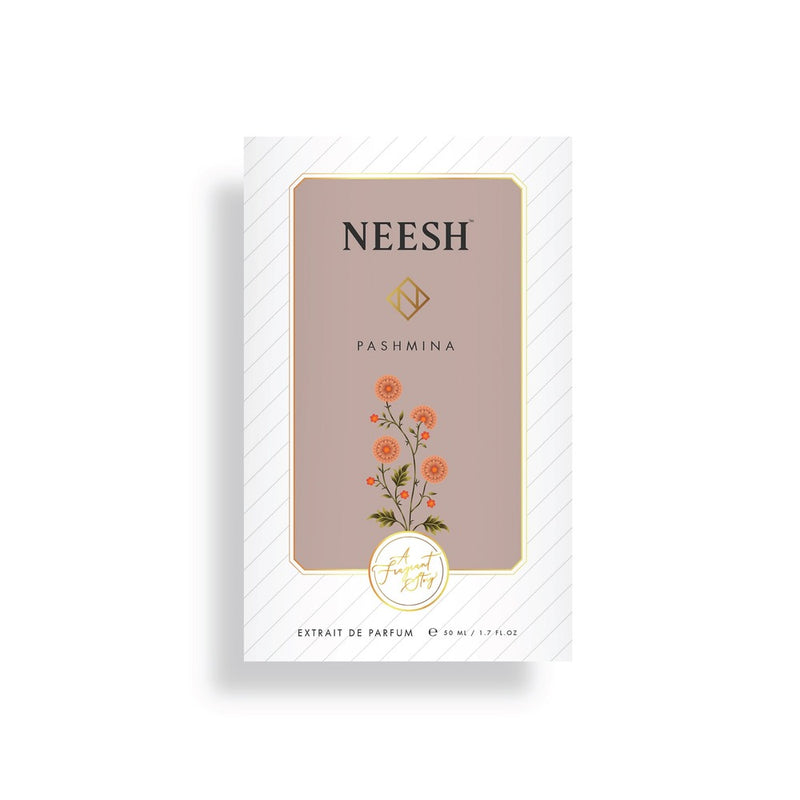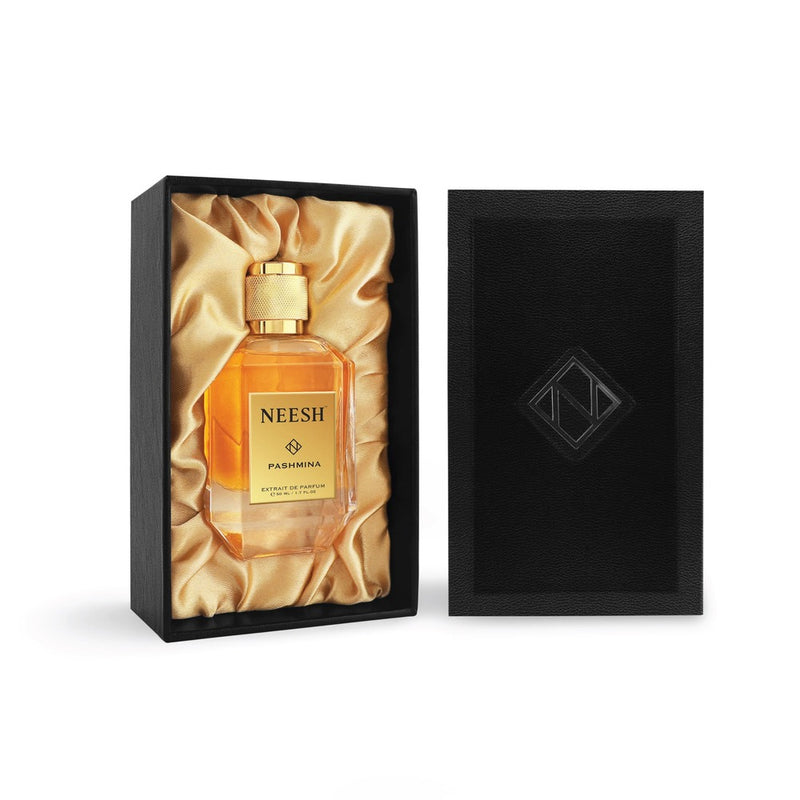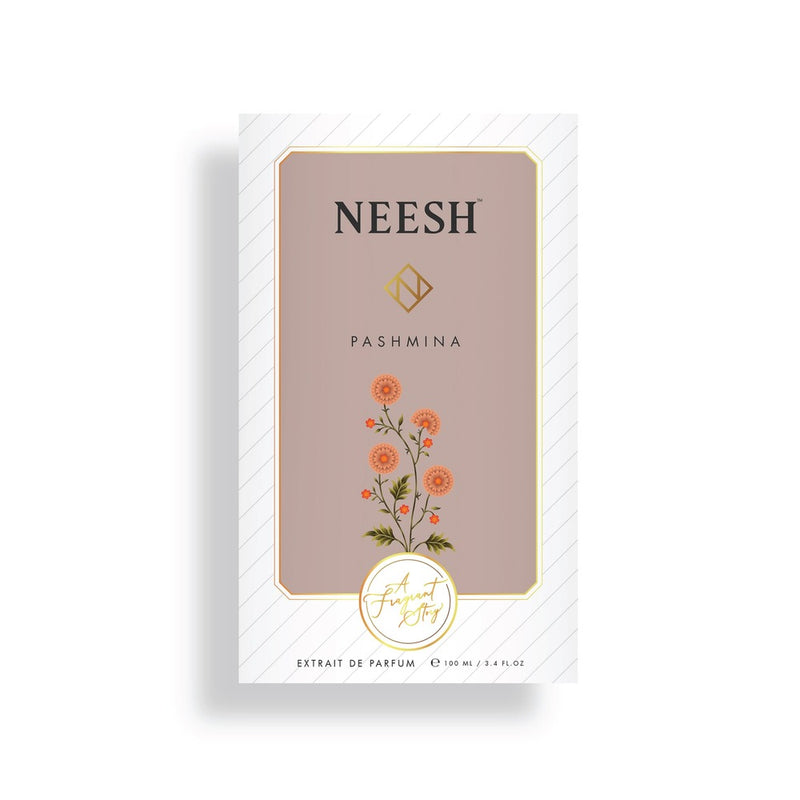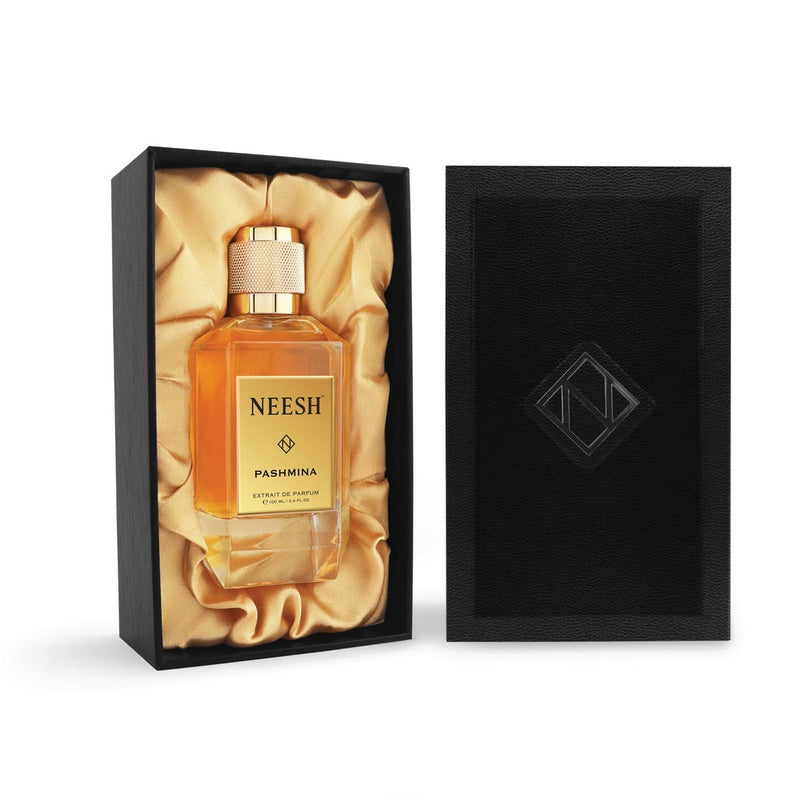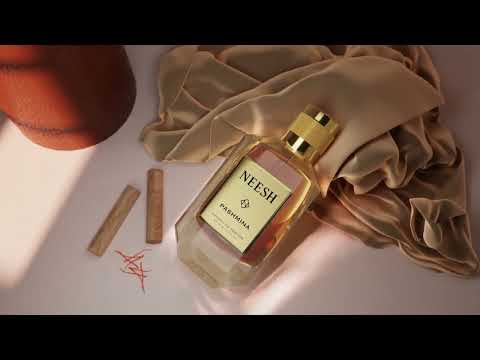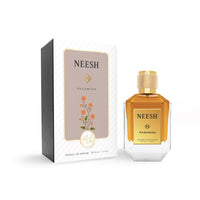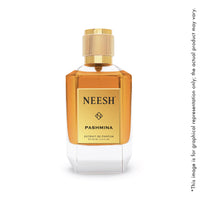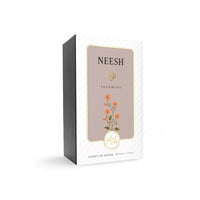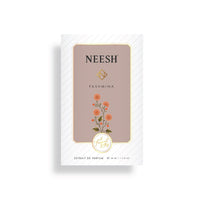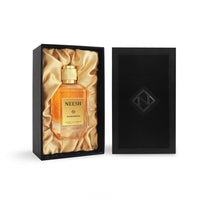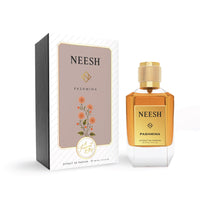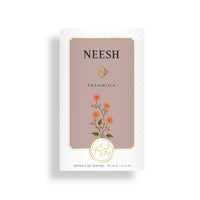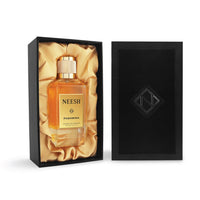 Pashmina
Extrait De Parfum
7 days Money Back Guarantee
We understand that fragrances are subjective. So break the seal, open the cap, and try the perfume. If you do not absolutely love it, we will generate a return pickup and replace it until you find your signature scent – or even issue a 100% refund.  All the cost of pickup and delivery will be taken care of by us.
View Policy
"Pashmina is for the Boss lady. My Boss asked me what I am wearing because 'he' wanted it as well "
- Sara Roy, Verified buyer
Silk in a bottle
This fragrance is named after the finest form of fabric – Pashmina; a luxurious blend of cashmere and silk. A powerful blend with comforting warmth and seductive silkiness, NEESH™ Pashmina is for ... Read More
How we did it
Internationally acclaimed perfumer Nanako Ogi used her palette of notes like an artist uses his colors – they go in distinctly but they come out as one. The silkiness in Pashmina moves from layer ... Read More
2x more concentrated for better longevity
EAU DE

Toilette

EAU DE

Parfum


EXTRAIT

De Parfum


(EDP)
Frequently Asked Questions
Still Confused?
Let us find the perfect signature scent for you
Hold on! Your Signature Scent is on its way.