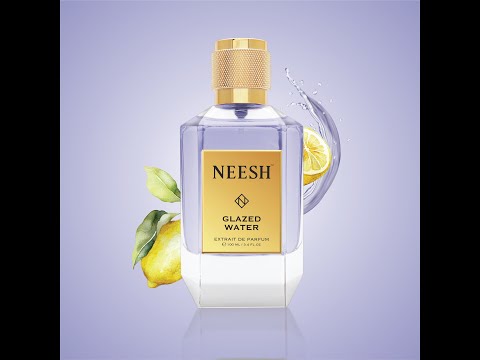 Glazed Water
Extrait De Parfum
7 days Money Back Guarantee
We understand that fragrances are subjective. So break the seal, open the cap, and try the perfume. If you do not absolutely love it, we will generate a return pickup and replace it until you find your signature scent – or even issue a 100% refund.  All the cost of pickup and delivery will be taken care of by us.
View Policy
"Everytime I wear it, I get at least 2-4 compliments. It should be renamed as compliment magnet"
- Hassan Siddiqui, Fragrance reviewer (Youtube)
If you could keep only one fragrance for life
NEESH™ Glazed Water is an accomplishment in perfumery – an all weather, all occasion, mass pleasing, compliment-garnering fragrance. If you could keep only one fragrance for life, this would be i... Read More
How we did it
Glazed Water didn't just have to be versatile but also mass-appealing and long lasting. So it wasn't just about picking a multifaceted aroma palette but also blending it so finely that all the not... Read More
2x more concentrated for better longevity
EAU DE

Toilette

EAU DE

Parfum


EXTRAIT

De Parfum


(EDP)
Frequently Asked Questions
Still Confused?
Let us find the perfect signature scent for you
Hold on! Your Signature Scent is on its way.